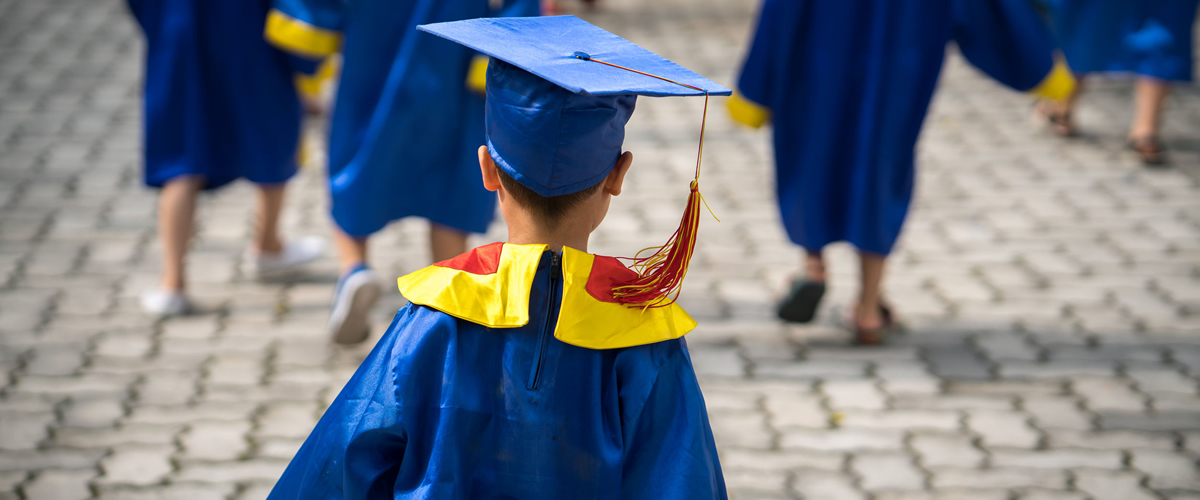 Infants (6 weeks – 18 months)
At Ten Mile Academy, we understand the importance of providing a loving, safe, and stimulating enviornment for infants. We understand the importance of emotional attachments with loving teachers and that these delicate, formative months can shape a baby's view of the world. Babies as young as six weeks benefit from small group sizes of no more than six babies. Teachers have optimal time to hug, rock, cuddle, play and interact with each child individually.
Age appropriate toys and equipment make discovering the world fun as well as their own outdoor space. A safe environment ensures children will develop in healthy ways while putting your mind at ease.
Gross motor development may include strengthing neck muscles or pulling up to a standing position. Fine motor skill develpment could include learning to reach for a toy or eating finger food. Teachers focus on language develpment by talking with children, reading to them, and making musical activities a part of the daily routine. Social skills are developed as children get older and can interact in small groups. Indoor and outdoor activities are also part of each day's activities.
With our open door policy, many parents who work locally, enjoy lunch time together or even come in to nurse or feed their babies.
Toddlers (18 months – 3 years)
In small groups, teachers focus on helping toddlers interact and explore the sights, sounds, and textures around them. Activities include dramatic play, exploration of their environment, blocks, puzzles, painting, clay, music and movement. Children are encouraged to learn at their own pace and teachers understand the importance of helping toddlers feel secure. A responsive and nurturing environment are key to successful learning.
Predictable schedules help children develop trust. Age appropriate toys and equipment make discovering the world fun. A safe environment ensures children will develop in healthy ways while putting your mind at ease.
Play is the work of children and it is how young children discover the world around them. Our toddler curriculum offers a wide range of activities designed to stimulate the interests and wonder of each child. Language skills, social skills, gross motor skills, fine motor skills – all are developing very rapidly. Our toddler curriculum and teachers are ready to keep up with this fast pace. Each activity is designed by our skilled and loving toddler teacher to be fun and engaging while having an educational value. Examples include:
*Group story time to help children develop language and social skills.
*Dress up to help children develop their imagination and playful side.
*Sensory exploration to help children discover textures and develop language skills by talking about it.
*Climbing and sliding in the playground to help develop gross motor skills and self confidence and social skills by learning to take turns.
*Blocks and puzzles to help children develop fine motor skills, early math skills, and problem solving skills.
At Ten Mile Academy we maintain an open door policy. Parents are welcome to call anytime to see how a child is doing and to visit anytime throughout the day.
Preschool (3 years – 5 years)
Our preschool program for children ages three to five focuses on preparing children to be life-long learners. In class groups of 12 or fewer, children are encouraged to develop socially, emotionally, intellectually, and physically in healthy ways. Our preschool program was developed specifically to ready your child for kindergarten.
Loving and skilled teachers guide children in developing early skills in literacy, math, science, social studies, and art. Indoor and outdoor activities and play areas further enhance the learning and growing environment.
Our curriculum identifies goals in four areas of development:
*Social / emotional: to help children develop independence, self confidence, and self control, follow rules and routines, make friends, and learn what it means to be part of a group.
*Physical: to increase children's large muscle skills – balancing, running, jumping, throwing and catching – and use the small muscles in their hands to do tasks like buttoning, stringing beads, cutting, drawing and writing.
*Cognitive: to acquire thinking skills such as the ability to solve problems, to ask questions, and to think logically – sorting, classifying, comparing, counting and making patterns – and to use materials and their imagination to show what they have learned.
*Language: to use words to communicate with others, listen to and participate in conversations with others, understand the purpose of print, recognize letters and words, and begin writing for a purpose.
At Ten Mile Academy our loving and skilled preschool teachers identify each child's interests and select toys and materials, organize activities, and engage in conversation guided by this knowledge of individual interests and needs.
Weekly lesson plans and teachers are available to inform parents about the children's day.
School Age (Kindergarten – 5th grade)
At Ten Mile Academy, we recognize how hard it can be to juggle children's schedules. Our school age care and summer program offers a convenience to working families by providing safe and fun care for school age children. There are a variety of options available to fit your family's needs, such as before and after school, before or after school only, holiday breaks and summer.
The school age care program offers the opportunity to meet new friends and enjoy fun activities in a safe and supervised setting. Activities include arts and crafts, board games, talent shows, rainy day movies, arcade type games and field trips.
Ten Mile Academy provides transportation for school age children to local schools at no additional charge. Breakfast is served to all children in the mornings, and an afternoon snack upon arrival from school. On no school days, breakfast, lunch and two snacks are provided if the children are on site at that time.