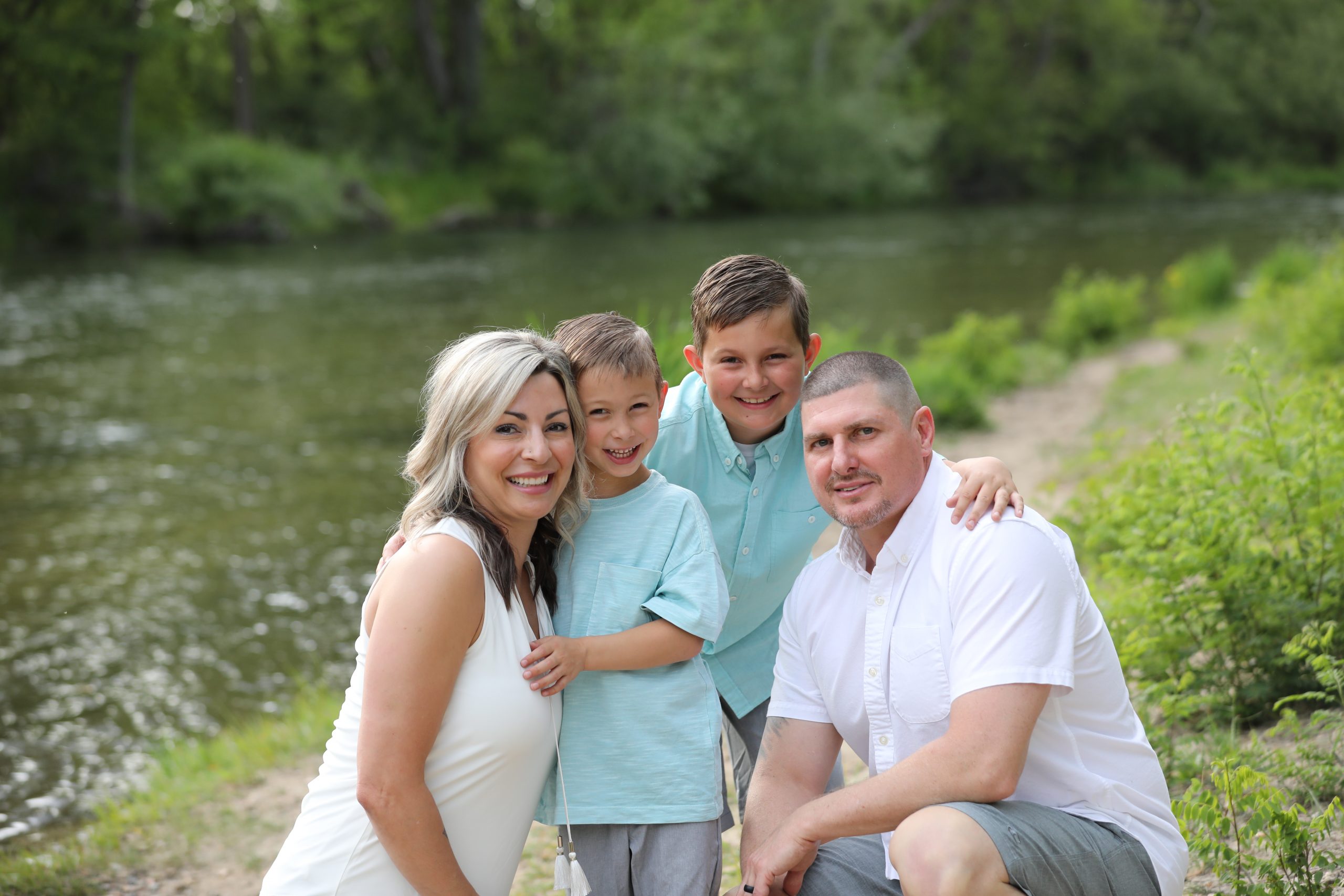 About Us
Thank you so much for entrusting your children with Ten Mile Academy our intent is to ensure your children receive the best care & education possible while making it easy for you to communicate with the staff and stay up-to-date on your account. We look forward to a happy and long partnership with you.
Greg and Rachel Feltenberger have been independent business owners of three child care centers in Meridian for 3 ½ years. We purchased two turnkey (already in business) child care centers in 2018 and 2019 before having the wonderful opportunity to build a third center from the ground-up in 2020. Prior to becoming business owners, we had both of our sons enrolled in local child care centers here in Meridian as we worked full-time in the medical field. We have been both child care customers and owners so we can relate to a lot of what our families experience when they have children enrolled in child care centers.
Greg spent a significant portion of his adult life in the military – he retired in 2014 after 21 years of active duty in the Air Force and has worked in the medical field since then running medical practices. Rachel worked for St Luke's for almost 19 years – she retired from healthcare in February 2021 in order to focus solely on the three child care centers. Rachel's positions at St Luke's included 14 years of leadership roles in various areas of Cardiology; which were incredibly valuable experiences in learning to lead very large teams.
Rachel spends her days supporting the wonderful Directors and teachers who make the child care businesses possible. She is the primary person who provides oversight of the child care centers each week and spends a lot of time meeting with the teams to support, encourage, and recognize the great work that is done to care for the children enrolled in each center.
Mission
To provide a safe, nurturing, and high-quality educational and social environment for the children in our care.
Philosophy
Ten Mile Academy is committed to providing the highest quality child care environment for the children in our care. We pursue this commitment by integrating age-appropriate educational curriculum and a healthy, peaceful environment in which a child's social, emotional, creative, and physical needs develop. We set high standards for the staff to ensure a successful relationship with the child and the child's parents. Every child is unique and our staff will provide a positive, nurturing relationship focused on developing self-esteem and self-worth. Children will learn to live together, problem solve, and appreciate the things that make everyone special.